Why Nigerians Love Christmas!
|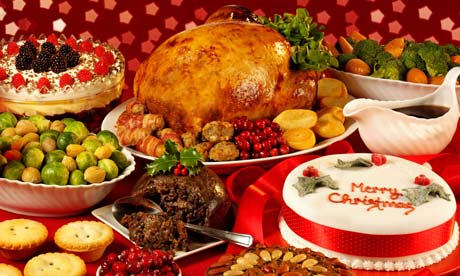 Christmas is in the air!! Can you smell it?!!?! You might want to hold off on answering that question though. We're looking at what makes Christmas for Nigerians and why we love the season so much (despite how stressful it can be). For us here at Travel.Jumia.com, it is definitely the increase in hotel bookings! 😉
Lots of Guests
When Christmas rolls around, people suddenly seem to automatically remember where your house is. And when I say "people", I don't mean the usual everyday people who occasionally stop by out of the blue. I mean the people who you haven't seen since the last blue moon, which in this case may be Christmas or New Year, who suddenly happen to be "in the neighborhood". Now, there are people who welcome these guests and the battalion they bring with them, and there are those who can do without the trooping in and out of uninvited guests.
The "Smell" of Christmas
Sure, a lot of people can smell Christmas in the air, but what is the Christmas smell exactly? Some describe it as the smell of candy when you first wake up Christmas morning (yes, seriously). Some say it's not exactly a smell, but a sort of feeling that follows the season and some say it smells like armpit (maybe because of the crowd?). Whatever the smell of Christmas is though, it is something that brings with it a lot of mixed feelings – ranging from excitement about the holidays to anxiety about the impending cost of the holidays.
Lights
Nigeria actually lights up for Christmas, and we love it! The streets are lined with Christmas lights and certain companies take it upon themselves to decorate some streets and maybe a landmark or two in honor of the season. Sure, it may be another marketing strategy, but it's so beautiful I don't think anyone really cares.
Nicer People
Christmas happens to be a time to catch Nigerians at their best. Customer service is at its peak, everyone is cheery and polite, and the compliments keep pouring in from service workers. Of course, we're aware it's all part of the joy the season brings, but we love it anyway. Not only is the mood a great morale booster, it's also quite infectious.
Food
I know you've been waiting for this one. It goes without saying; Christmas is a big deal holiday in Nigeria, and the best way Nigerians know how to celebrate is with food in abundance. Jollof rice, fried rice, chicken, turkey, goat meat, pepper soup, there's so much variety being offered from every imaginable angle, it's almost ridiculous. Nigerians take overfeeding to a whole new level where Christmas is concerned. But who can complain about something that brings people together?
Presents/Hampers
Personally, I'm partial to hampers; especially the ones that are put together with some thought. I doubt anyone can deny that presents make them happy. Everyone loves to get stuff, and it brings extra joy when we get something we actually want; which is why everyone is either putting together wish lists right now, or consulting buying guides. The best thing about gift shopping in Nigeria is there is no rush period. Even if you procrastinate until the very last minute – granted your last minute isn't Christmas day.
Less Office Work, More Parties
Even slave drivers have to take days off. As December begins, the work load starts to reduce for most as they prepare for the long holiday. Sadly, there are those who only get Christmas day and the day after off (awww), but that hasn't ever really stopped anyone from fully partaking in all the festivities of the season. Christmas is a great time to play host, and groups and companies happily take advantage of the eager public.